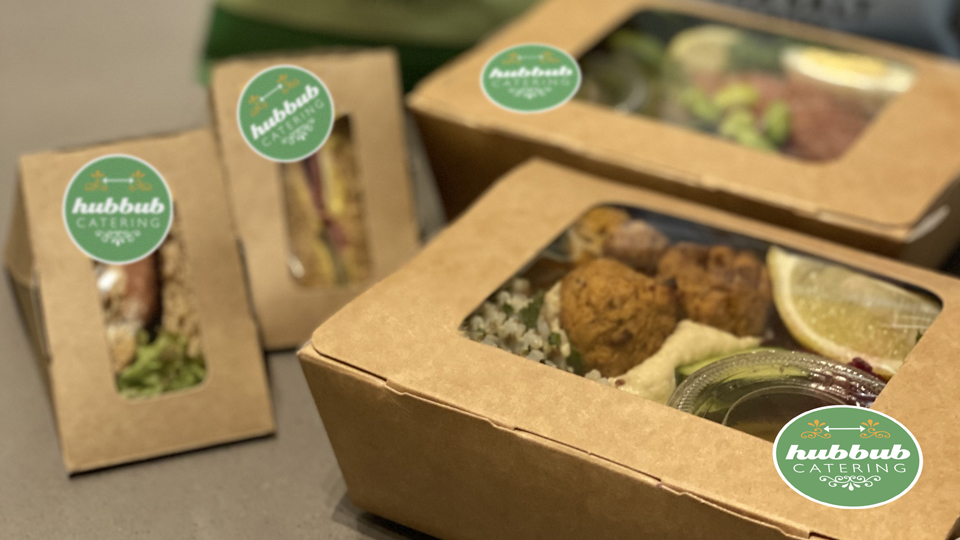 Hubbub Catering has developed a Social Distancing Menu.

Individually Packed Breakfasts, Working Lunches, Bento Boxes & Hot Meals
Furthermore, all items are packed in biodegradable containers and bags.
We're still serving all our regular menus and endeavour to offer those as individual meals wherever possible. Please get in touch to discuss your requirements.
Allergen advice and heating instructions where required are supplied with you're delivery. All special diets and allergies can be catered for.