What's the Hubbub Flavour?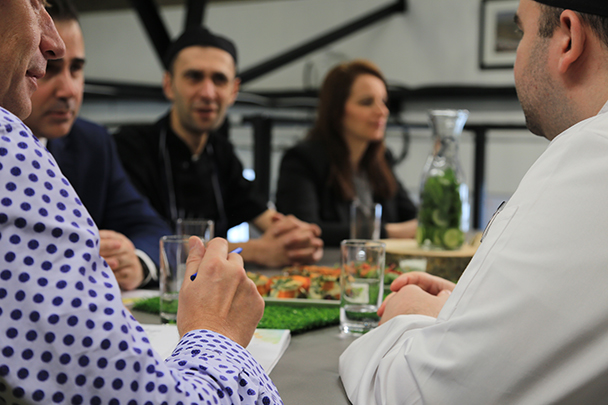 Welcome to Hubbub Catering, London's hidden gem. For 12 years we've provided top-notch food to the denizens of London, be it a sumptuous three-course meal for 1000 guests, a glittering canapé reception for eight hundred, or an important working lunch for twenty.
We mix modern and traditional styles to cook up menus for every occasion. Most importantly, we keep it simple: our food is locally sourced, freshly prepared, and always delicious.
All our meals are prepared with care because we love food and we know you do too. If you share our passion for great quality and great-tasting dishes, we'd love to arrange a tasting session for you at one of our kitchens.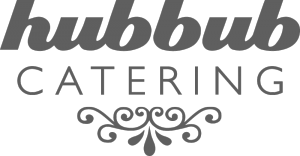 The hubbub folks Many years on and still tasty as ever… our food isn't bad either!
Hubbub is all about the flavour and the flavour is distinctly Hubbub! We prepare food that delights all the senses, our passion for the preparation of food keeps Hubbub's clients coming back for more. Hubbub Catering was formed in 2011 and although the personnel may have changed over the years, our ethos of simple, elegant and tasteful food remains the key ingredient of the Hubbub flavour.
The Team The Hubbub Folks
Hi, .. event was a full success and the food was splendid - we look forward to the next one in November !!
BSEM – Hallam Conference Centre
Thank you so much for an amazing event – as ever, it's such a slick operation from start to finish. In particular, I would like to point out the delicious food and amazing catering team.
Aon Benfield
I would just like to say a massive thank you for such amazing food and services that you provided us at our Summer Party! Everyone gave me brilliant feedback about how lovely the food was. I particularly enjoyed the Salmon! Thank you all for your hard work on the night and I will definitely recommend your services to friends and family.
British Paediatric Society
We've just wrapped up and I wanted to say thank you for your support today and your assistance throughout this process. We loved the food. It was ideal and you were so helpful today which really made a difference.
NHS England
Hi, we had fantastic feedback re last weekend's event, in particular delegates commented via the feedback forms on: Chicken kebabs with hummus / Poached Shetland salmon with watercress and saffron / Chef's selection of salads / Pumpkin, sweet potato and spinach korma (just a reminder not to be too spicy)
BBC
Just wanted to give you some feedback  - had a lovely experience here over the past 2 days. The staff has been lovely and the food is great! I look forward to having more seminars here.
Informa Maritime Academy
A quick note to thank you for the fantastic catering you provided last Friday, both the organisers and delegates were unanimous in their praise of the food which was very bespoke due to dietary requirement restrictions.
Amazon UK



























Hubbub Catering aims to do one thing: serve great food. Whether it's a small lunch or a thousand person reception we've done it all, working at fantastic locations all throughout London. 

We've catered for hundreds of people serving everything from a three-course fine dining menu through to a glittering champagne reception.
Not all orders are as complicated as this though, much of our day to day work revolves around delivering working breakfasts, lunches and dinners to the hungry capital. Above are just a few of the clients we've worked with over the years.